It's not news that I'm so many levels of obsessed with the city of Boston. I'm really not sure why, as it's pretty obvious that hardcore New York blood courses through my veins, but I can't get enough of it. I think it's beyond quaint, unpretentious but still gritty, inviting but full of tough love all at once. Back in March, my cousin Jamie and I went up for a girls weekend, and were lucky enough to be shown around by two native Bostonians.
They took us bar-hopping, and were determined to show us the itty bitty city's little gems, like standing-only taverns and the wonder that is cans of Downeast Cider (which is brewed in Massachusetts!). But of all the places we stopped at on our "tour," my favorite was Modern Pastry.
Modern Pastry is known as the rival to the infamous Mike's Pastry in North End. Any cannoli flavor you could ever dream of exists between these two pastry shops alone. They're both marvelous, but this really isn't new information; the lines for Mike's and for Modern Pastry are always out the door and down the block.
Here's the secret: skip the line at Modern Pastry and walk straight towards the back of the bakery, where you'll see a sign on the right-hand wall that looks like this:
I was so in love the moment we walked downstairs.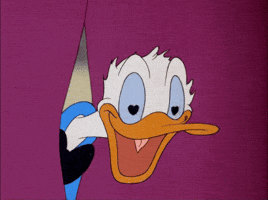 There's a hidden bar beneath Modern Pastry with ample seating. Feast your eyes upon the Boston paraphernalia decorating the walls, or anything that's playing on their countless TVs. You can find your usual suspects on the drink menu, but they also have a full list of sweet pastry-themed cocktails (see the Boston Crème martini below, because how could I not?).
The cherry on top of it all? You'll also be given a menu of all the treats that are available upstairs. You can order any pastry your heart desires and someone will bring it down to you.
No waiting, no lines, no crowds- just you, your martini, a cannoli, and some friends. It's definitively what heaven must be like.
Just be careful about coming back upstairs with melted chocolate on your fingers, or those poor souls on the line down the block might get suspicious…
---
Modern Pastry
257 Hanover St
Boston, MA 02113